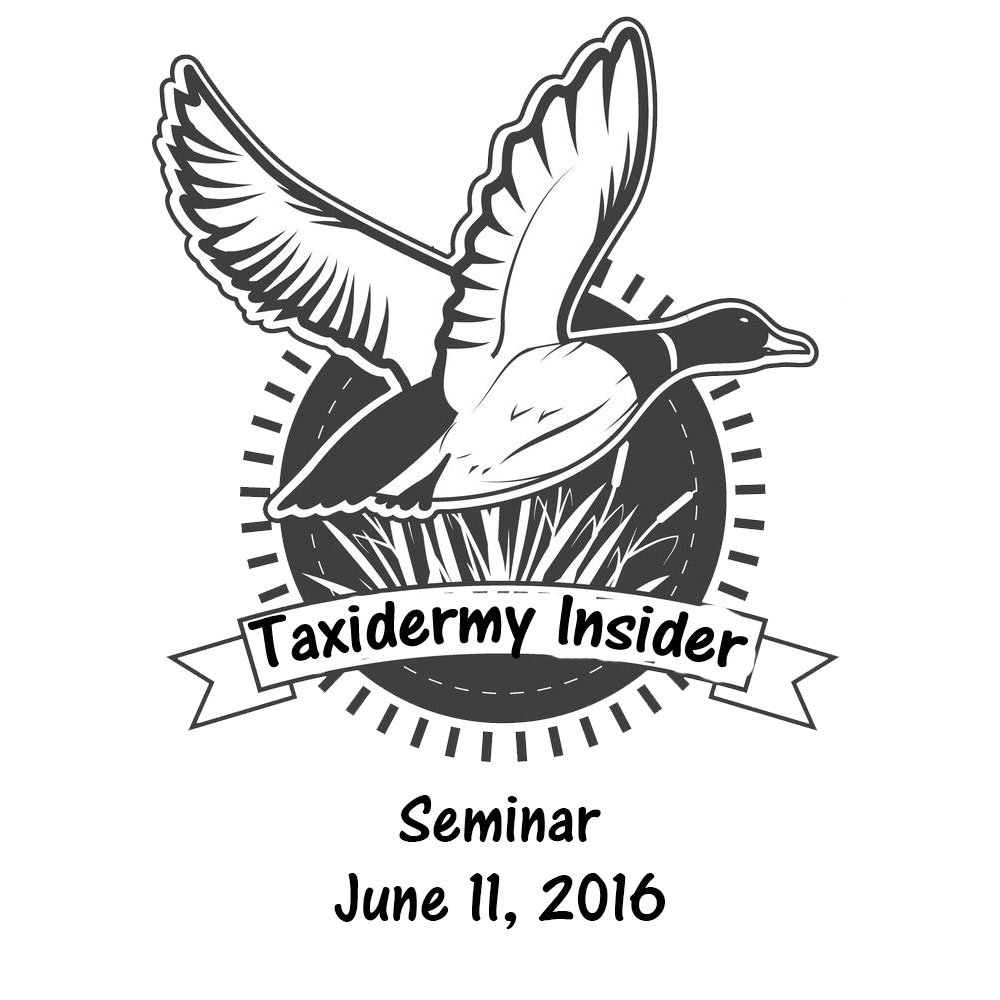 Taxidermy Insider® has always had a reputation of doing things our own way and setting new standards. Our Super Seminar Day is no exception ! We wanted to put together an information packed day of seminars, but also have some fun in the process.
The back bone of the Seminar day is our three Insider instructors.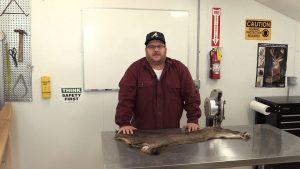 D. Price if coming in from NC to share his wealth of knowledge on tanning, fleshing , shaving, and thinning. D. is truly a master of the round knife or fleshing machine, having worked for decades at one of the largest tanneries in the country and operating his own taxidermy studio. This is a rare combination of expertise. His seminar runs from

8:00 until 11:00 am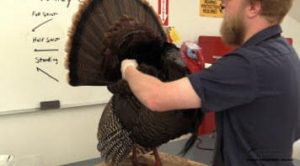 Aaron Stehling will be finish mounting a full strut turkey from  

12:00 to 3:00 pm

. Aaron has mounted thousands of turkeys and his techniques are featured in the popular "  Turkey Revolution" video series on Taxidermy Insider .com . Aaron is a second generation full time taxidermist. If you have ever struggled with turkeys or just want to take your work to the next level, this seminar is a must attend !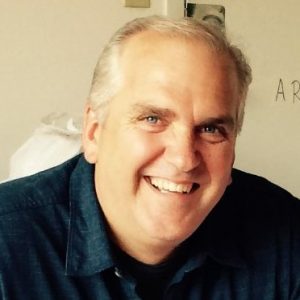 Randy Mitchell will round out the day with an advanced habitat construction seminar. Randy will be making two bases. His first project will be to make a Spring scene base for the turkey Aaron is mounting. He will also be making a base with habitat for a fox sized mammal. Mr Mitchell has extensive experience in the field of base and habitat construction. You are probably already familiar with Randy's work as he has made many of the bases and limbs that are sold through the major taxidermy suppliers .His seminar runs from

3:00 pm until 6:00
If all that is not enough, we have added even more reasons to Pre Register and attend ! When you Pre Register you will get forever, unlimited access to the " Turkey Revolution"  video series by Aaron Stehling and the " Mastering the fleshing Machine A-Z Plus" by D. Price ! Free lunch will also be provided . A total of a $ 145.00 value. that is over half the cost of the total seminar ! No other taxidermy show/ seminar offers so much for an affordable price.
The seminar day will be held at the Jefferson Area Business Center in Jefferson, WI . The center is located right on the Rock River and offers great fishing right out the door.
If you haven't already, make plans to be at the Super Seminar on June 11th ! Pre Register here :
Click to Registar